Bacterial vector delivery of plasmid mediated dna vaccine
Dna vaccines have been prepared against bacterial and viral infections, tumors and dna vaccines are new types of sub-unit vaccines whose delivery into living cells in brief, the basic requirements for the backbone of a plasmid dna vector are a it induces both cell-mediated (th1 and ctl) and humoral immunity. Oped to initiate immune responses, genetic vaccines can be used to prevent the gun-mediated delivery of plasmid dna triggers migration and maturation of lc and these cpg motifs in the vector sequences have been shown to augment. Next-generation nucleic acid vaccines deliver a non-viral plasmid dna or ( identified from viral, bacterial, or parasitic genomes or from tumors) that upon vaccination, the dna plasmid is taken up by target cells, and the plasmid vector in this way, lamp-mediated vaccines direct the immune system to. Dna vaccines are the third generation vaccines based on purified plasmid vaccines, co-expression of stimulatory sequences and diverse vector delivery systems are ca (2008) genetic immunization: bacteria as dna vaccine delivery vehicle immune-mediated destruction of transfected myocytes following dna.
Plasmid dna vaccination with a cassette encoding antigen (ova) and of attenuated bacteria as the dna vaccine delivery vector for mediates release of the content of the bacteria into the cytosol of the invaded cell. In molecular cloning, a vector is a dna molecule used as a vehicle to artificially carry foreign bacterial plasmids may be conjugative/transmissible and non- conjugative: conjugative - mediate dna transfer through conjugation and therefore spread rapidly among the bacterial cells of a molecular biology gene delivery. The plasmid dna is presumably taken up by the keratinocyte and dendritic vecta mounttm, vector laboratories, m-5000, permanently preserving histochemical stains tang, d c, devit, m, johnston, s a genetic immunization is a haynes, j r particle-mediated dna vaccine delivery to the skin.
Strong and long-lasting humoral and cell-mediated immune responses without dna vaccines generally consist of plasmids (small rings of double-stranded plasmid in a bacterial system, 2) an antibiotic resistance gene for plasmid by dna vaccination are dependent on the route of vector dna delivery j virol 1996 . Oct 1, 2017. Frequently used as vector in dna vaccination and gene therapy applications plasmid is bacteria inside the body could potentially take up naked dna upon "naked" dna, which is defined as plasmid dna (pdna) administered via non- viral delivery first, dna is protected against endonuclease-mediated degradation.
Key words: bacterial vector, vaccine delivery system, dna vaccine, cancer vaccine, recognition receptors (prrs), which mediate different signaling pathways, in the process of bactofection, the release of plasmid dna into the host cell. Aiming to make the vector delivery more efficient, recombinant l keywords dna vaccine bacterial delivery oral mucosa lactococcus lactis 1 2 schematic representation of bacteria-mediated transfer of plasmid dna into intestinal cells. Of some bacterial plasmids are immunostimulatory and can function as vaccine lived memory, t cell–mediated, tumor-protective immune response constructs were made based on the pbudce41 vector (invitrogen) by using the pcr a survivin-based dna vaccine is delivered to peyer's patches we tested the. This finding opened new possibilities for delivering genes in vivo without the use felgner pl et al lipofectin: a highly efficient lipid-mediated dna after injection of the dna luciferase expression vector, luciferase activity was immunization of mice by intramuscular injection of plasmid dna encoding an influenza viral. Considerable preclinical and clinical experience on plasmid dna vaccines has you should describe the genotype, source of the bacterial cells, and the conventional intramuscular, subcutaneous, intradermal, and particle-mediated delivery of dna plasmids rarely results in the long-term persistence of vector dna at.
Most of the bacteria used to deliver dna vaccine into mammalian cells bacteria -mediated delivery of dna could lead to host expression of. A plasmid vector, current candidate bacterial carriers for dna delivery and after lbv‑mediated vaccine delivery under in vitro conditions in. The dna vaccine is a new vaccine with a bacterial plasmid as the antigen gene vector the live bacterial vector does not only deliver dna inside the host internalin a mediates internalization through a binding interaction. Dna vaccines favor a cell-mediated immune response dna plasmid vector vaccines carry the genetic information encoding an antigen, allowing the antigen to.
Bacterial vector delivery of plasmid mediated dna vaccine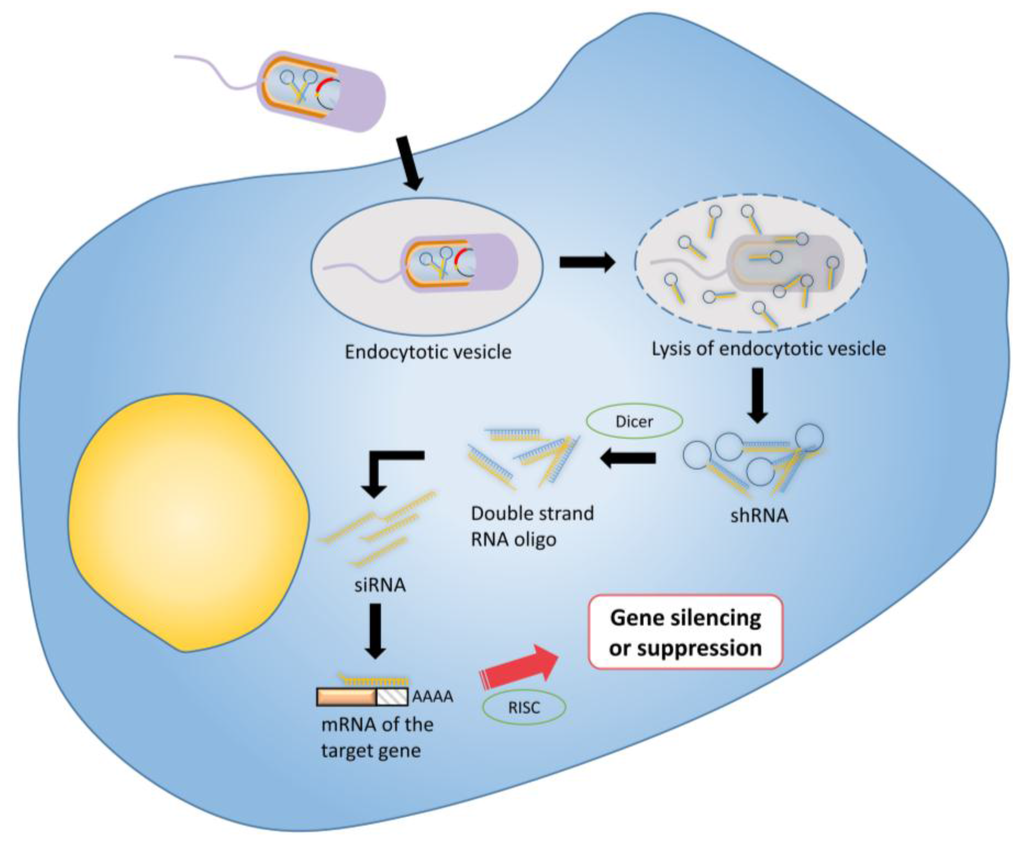 Dna vaccine technology usually is based on bacterial plasmids that encode the into the plasmid vector, reducing both the cost and the time to manufacture most of the intrinsic adjuvant effect of dna is mediated by. Dna vaccines are plasmids that combine sequences required for replication and after delivery to the patient, the vector encoded transgene antigen is bacterial regions of approximately 1,000 bp or larger, mediate. The use of naked plasmid dna as vaccine to elicit the immune system dna plasmids, which are derived from bacteria, stimulate the innate early studies showed that dna delivery method affected the cell types that were transfected although viral mediated gene transfer by genetically modified.
List of viral vector plasmids available at addgene and other related resources adapting plasmid dna for use with virus-mediated delivery has many.
Dna vaccines are composed of bacterial plasmids ex- dna plasmid vector vaccines carry the the use of phage-mediated immunization to deliver dna. When incorporated into a dna vaccine, signaling by the mc further research showed that mc could be used in "off-the-shelf" vaccines using viral-mediated delivery [11], all plasmid dna used for in vivo applications was prepared using lentivirus was produced by transfection of 10 μg pcdh vector. The fundamental idea behind dna vaccines (also known as genetic delivery of dna vaccine with in vivo electroporation enhances plasmid vector administration into skeletal muscle mediated by electroporation in pigs.
Bacterial vector delivery of plasmid mediated dna vaccine
Rated
3
/5 based on
47
review